Understanding Monopolistic Competition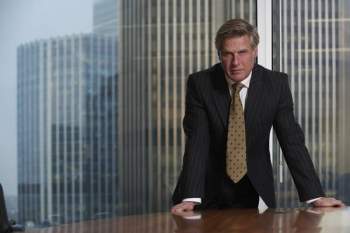 What is Monopolistic Competition?

Monopolistic Competition is a type of classification given to a specific commercial or economical market in which there exists a wide range of varying products and services whose respective pricing are not necessarily conducive to the likelihood of purchase. Within a Monopolistic Competition market, economic theorists suggest that the vast availability of differentiating products and services classified within a similar industry allow for additional measures undertaken with regard to marketing and advertising strategies with regard to the proliferation of sales.


An Example of Monopolistic Competition

With regard to modernity within the commercial and consumer market, Monopolistic Competition is not uncommon; the following is an example of Monopolistic Competition taking place on a daily basis on both domestic and global levels – the following example is fictitious and in no way attempts to resemble individual, specific, or copyrighted products:

Monopolistic Competition Market Strategies

The electronics market within the United States has boasted advancements in technology in tandem with developments in manufacturing allowing the consumer the ability to purchase a wide range of television systems. Within a Monopolistic Competition television market, both manufacturers and distributers alike are fully aware that there exists a variety of competition available; in order to maximize sales and optimize profits, the following fictitious electronic retailers – 'Company A' and 'Company B' - have undertaken different market strategies:

Due to the fact that Company A understands that the availability of television options available for consumer purchase within a Monopolistic Competition market, they have opted to include a variety of consumer reviews for - and awards won by – their products

Company B also understand that due to a Monopolistic Competition market, they must enact marketing measures that highlight them from the remainder of the television market; as a result, Company B opts to undertake a 'Price Matching Promotion' – this assures potential customers that Company B offers the lowest prices within the realm of a Monopolistic Competition market

As a result, both tactics allow the commercial navigation within a Monopolistic Competition with regard to any or all expressed legality and legislative stature; the intentional prevention or sabotage of prosperity is considered to be a direct violation of Antitrust Laws

Monopolistic Competition and Consumer Law

With regard to a Monopolistic Competition market in conjunction with the precepts and tenets latent within Consumer Law, the notion of a Monopolistic Competition market is widely-considered to be an advantage for the bulk of consumers; in contrast to preexisting monopolies, which limited the commercial activities undertaken by prospective consumers, a Monopolistic Competition market allows for a multitude of purchase options available for public consumption:

Many economy theorists maintain that the development of a Monopolistic Competition market promotes the competition between retailers and businesses alike in order to solidify profits and optimize sales; as a result, the responsibility within a Monopolistic Competition market relies on the business to solidify profit in lieu of a preexisting limit of availability serving as a facilitator for profit

A secondary tenet within Competition Law with regard to a Monopolistic Competition market is a decreased opportunity for competing businesses to directly affect each other's' viability and financial success